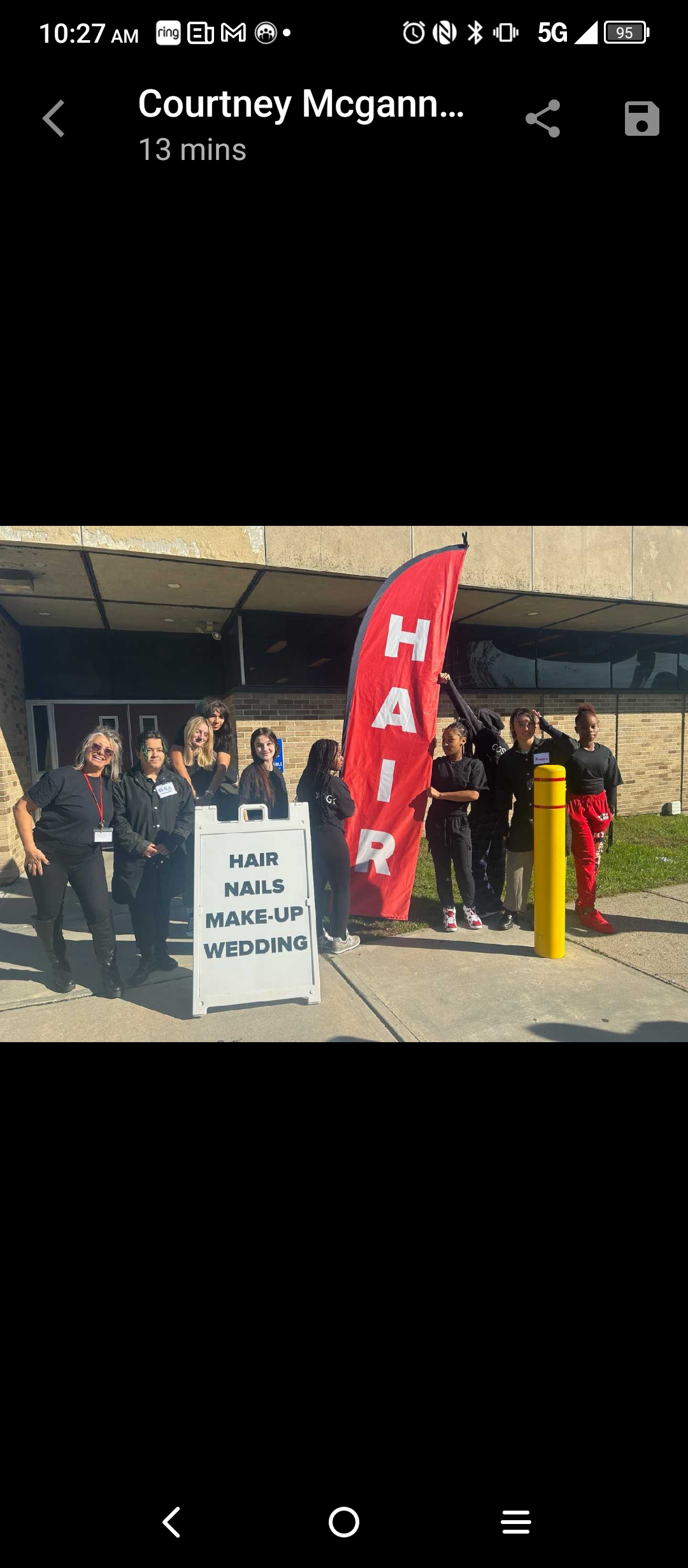 Welcome to Our Salon! We are fortunate to have you as our guest. The Salon at the Newport Area Career and Tech Center is located at 109 Old Fort Road Newport Rhode Island 02840 in room 901.The NACTC four year cosmetology program teaches students in grade levels 9,10,11and 12 .All students learn the standards of cosmetology along with a technical skill set for a career in cosmetology. Our new Milady CIMA digital cosmetology curriculum and digital e-book are accessed online .The curriculum prepares students for success in the beauty,health and business industry . All lessons and cosmetology books are digital and can be located online with a private student passcode from Milady CIMA .Upon completion of the four year program each student must acquire 1200 hours and take a written and practical exam with the Rhode Island Department of Health for a cosmetology license.Students prepare for a career in cosmetology by practicing their talent as they enter the beauty industry workforce.Our salon training center is located in the cosmetology classroom. Students develop their skill set using practical assessments and written theory exams as they learn the art and science of beauty culture. Our students provide basic salon services while using their technical skill set and professionalism during our weekly salon clinic. Inviting the community into our salon is vital for our future salon professionals to practice and prepare for employment . Our student salon clinic allows students to provide salon services to the public that provide a real life salon experience. Salon services mirror what the students are learning in the classroom.
Please contact debrabjorklund@npsri.net or 401- 849-0490 ex 2901 to set up a salon appointment. All services are ala carte due to limited time restraints.
Thank you for your support.
We look forward to serving our salon guests.
SALON SERVICES
Intensive Moisturizing Treatments $10
Daily Shampoo and Conditioner $ 5
Shampoo/Conditioner/Haircut $15
Shampoo Conditioner/Blowout $15
Shampoo/Conditioner with Roller Set $10
Shampoo/Conditioner / Blow out $ 20
Basic Hair Color( root touch up) $20
Hair Color Glaze /Hair Color Toner $10
Foil Highlights ( T-zone ) $ 25
Foil Highlights (½ head) $ 35
Cap Highlights ( Full head ) $ 25
Basic Manicure $ 7
Gel Manicure $15
Basic Facial $15
Facial waxing (lip ,eyebrows, chin) $ 5 per area
OPEN TO THE PUBLIC
On Wednesdays
October19,2022-May 19,2022
9:15am-12:30pm