Rogers High School Guidance Department
Conceptual Framework

The ASCA National Model: A Framework for School Counseling Programs (ASCA, 2003). The model provides a national vision for comprehensive school counseling programs. Two of the most important goals for realizing this vision are:
All students will achieve the standards in the ASCA National Model.

Comprehensive school counseling programs will be implemented in school districts throughout the country.
Rhode Island school counselors are committed to helping realize the ASCA vision by implementing school counseling programs throughout the state that are results-based, standards-based, data-driven, developmental and comprehensive.


The following table provides an overview of the key terms used in describing a transformed school counseling program.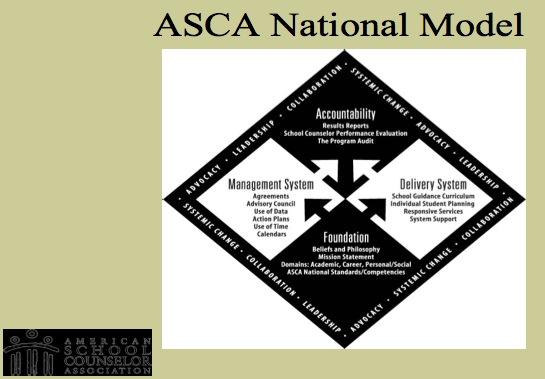 RHS Guidance Contact Form
If you would like to schedule an individual meeting with one of our counselors, please see the "Meet the Guidance Department" tab
To contact any Guidance counselors use this form: