Newport Community School offers many after school programs at Rogers. All of our programs are between the hours of 2pm and 4pm. We offer FREE after school tutoring in the school library, College and career readiness, JROTC, GSA, and French Club.
After school transportation is provided.
Newport community school offers many opportunities to our students who are interested in jumpstarting their career through the, "Aquidneck Island Adult Learning Center." Located on the second floor at 23 Americas Cup Ave in Newport. They offer courses like "CNA" in the fall and "Teacher assistant" in the spring for high school students. If any students are interested, email Karl Magner for more information.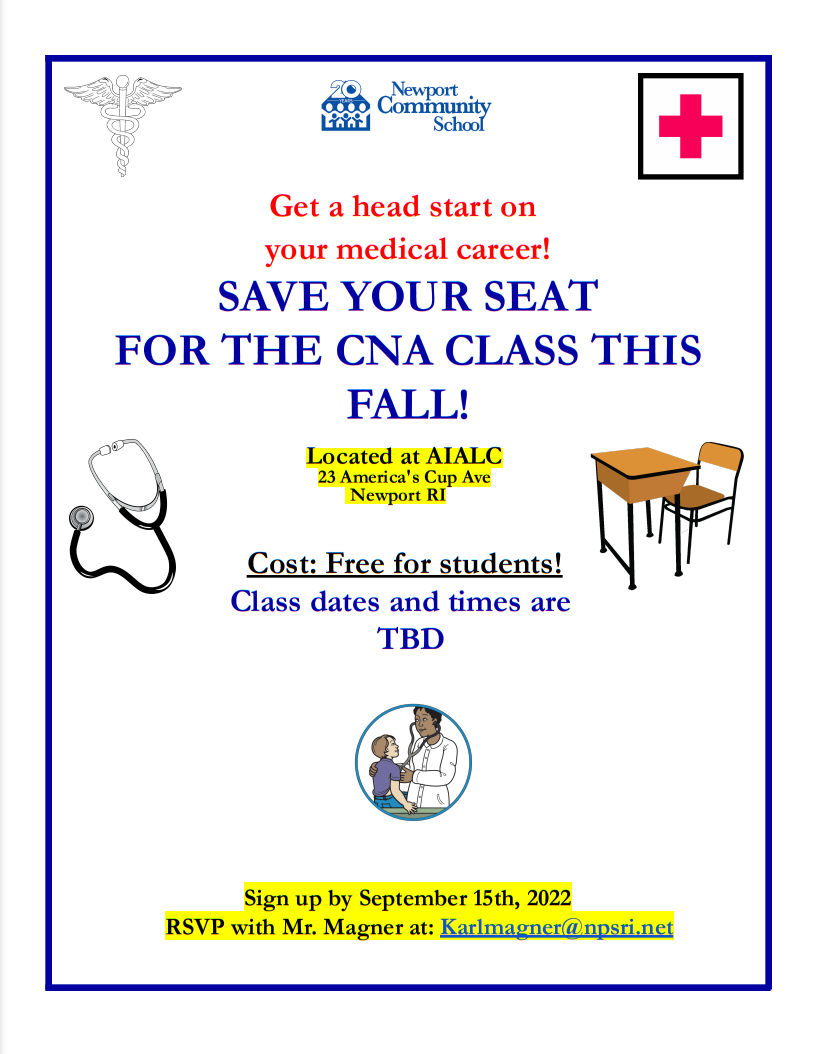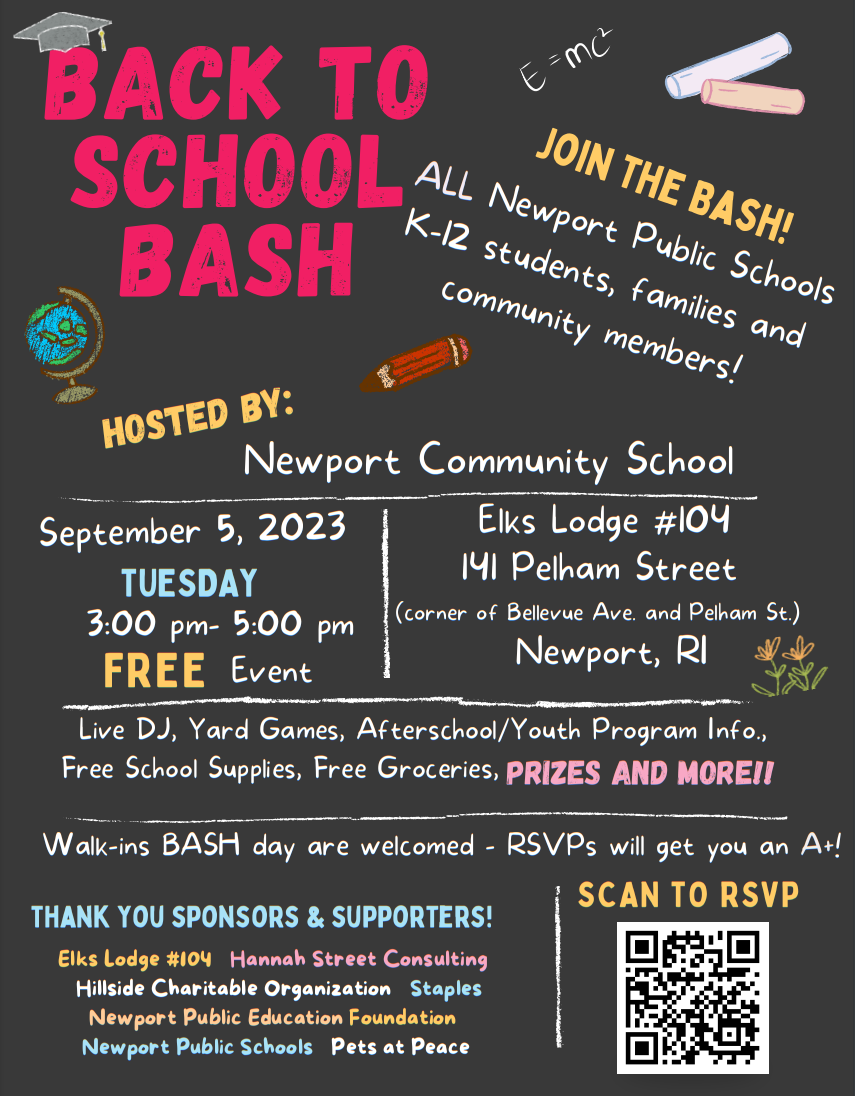 For more information, please contact Karl Magner
Email: Karlmagner@npsri.net