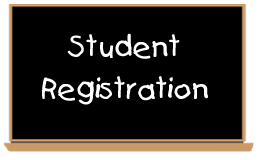 Registration is now open for new students for the 2023/2024 School year. Registrations are by appointment only.
Due to the Covid Pandemic our registration procedures have changed. We are actively accepting all registrations K through 12th grades. Registrations will be completed by appointments only. To fill out the registration forms it will be either over the phone or online. Please contact Jamie Meeks at jamiemeeks@npsri.net, work number 401-619-5562, or work cell number 401-829-5764. For assistance in Spanish or Portuguese please contact Ana Gomes at anagomes@npsri.net, or work cell number 401-741-2210.
ACTUALIZACIÓN DE REGISTRACIÓN POR LA ESCUELA:
Debido a la pandemia de COVID-19, nuestros procedimientos de registro han cambiado. A partir del 25 de marzo de 2020, todos los registros, incluido el registro por Kinder, se completarán solo con cita previa. El proceso de registro se realizará de conformidad con las órdenes ejecutivas del gobernador observando el distanciamiento social para que una persona lo ayude por teléfono o en línea con el registro. Póngase en contacto con Jamie Meeks en jamiemeeks@npsri.net o 401-829-5764 para determinar cómo podemos trabajar juntos para completar el registro. Para obtener ayuda en español, comuníquese con Ana Gomes a anagomes@npsri.net o al 401-741-2210.
Who Should Register?
Children living in Newport who are five on or before September 1st.
All registrants must provide evidence of the following information at the scheduled registration appointment:
1. Original Birth Certificate (Official Copy only) or a Passport

a. Children must be five years old on or before September 1st for Kindergarten.

2. Proof of Immunization and Physical Exam

a. Physical exam form is to be filled out by your child's physician.

b. Registration cannot be completed without proof of immunization or an exemption letter.
3. Parent/Guardian Photo ID

4. Proof of Residency: Students must reside in Newport with parent/guardian and provide one of the following:

Current Gas/Electric bill (phone bills not accepted) Current rental lease, purchase agreement, or mortgage statement. A rental lease must include your landlord's name and contact number. Rental/lease and purchase agreements must be followed up at the school with your first gas/electric bill.

If it is a 'lives with' situation, the Newport resident you are living with (i.e., family, friend) is required to write a letter explaining the living arrangement to the Newport School Department, and it must be signed and notarized. The Newport resident is also required to provide his/her Proof of Residency, and an attendance officer will verify.
5. Emergency Contact Information
a. You will need your doctor's name, address, and phone number. You will also need names and phone numbers of emergency contacts.
6. Students entering Kindergarten will need a child outreach screening. A screening completed in the school year prior to entry into Kindergarten is acceptable. Screenings by appointment are available most weekdays and during Kindergarten registration held in the Spring. Please call Child Outreach at 401-842-1900, Extension 22106, with any questions.
7. Please complete the registration packet prior to your visit. Click on Registration Packet below. Once the document comes up, click on the download button in the upper-right hand corner to download the packet to your computer, then save the document to your computer. Be sure to save your completed document to your computer before you print it or send. Completed packets can be emailed to jamiemeeks@npsri.net. Once you arrive to register, we can print your forms for your signature.
To find out more about before and after school childcare,

click here

.
Please complete the registration packet prior to your visit; click on NPS Registration Packet below to download the packet to your computer. You will need Adobe Reader to complete the forms on your computer. To download Adobe Reader, click here.