The City of Newport's School Department, the Newport Division of Forestry, and The Newport Tree Society have joined in partnership to launch an innovative new project that will provide elementary school students with opportunities for hands-on education and service to their community: a campus-wide arboretum collection at the new Claiborne Pell Elementary School.
The Newport Arboretum's Living Collections Committee and the Pell School Green Team, led by Scott Wheeler (Newport Tree Warden and Director of Buildings and Grounds) are collaboratively designing this beautiful, functional and educational campus-wide Children's Arboretum.
The first trees have just been planted in front of the school, and to celebrate, Pell School 3rd and 4th Graders helped plant a Sweetgum tree and will participate in a contest to "name" the planted tree.
The development of The Children's Arboretum will require long-term effort: the initial planting is estimated to take over five years, and the arboretum collections will continue to develop and change perennially. This process will provide students with the opportunity to directly participate in the creation of a resource that will benefit their whole community.
The grounds of the Pell School will become a true extension of the classroom, providing a myriad of educational opportunities across all areas of study. The campus arboretum will be a point of pride for every student and teacher, providing both a pastoral setting and a direct connection to Newporters of the past-scientists and horticulturists both amateur and professional who at one time planted and nurtured rare specimens in yards large and small across the city.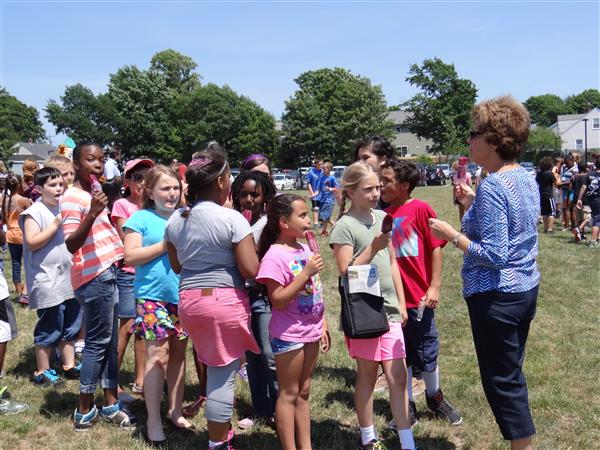 Last Modified on June 24, 2014