Office of the Superintendent
Welcome to Newport Public Schools:

Newport is a community rich in history and culture, making our city an international destination and a great place to live. The Newport schools are committed to each and every learner, by providing opportunities and access to the world to achieve the best education possible so each child can reach his/her potential and beyond. Whether it's math or science, information technology, cybersecurity, sailing, tennis, the arts and music and more - Newport offers a wide range of curriculum and course offerings so children and young adults learn inside and outside the classroom making real world connections.

As I reflect on the past few years, I am overwhelmed by the resiliency of our staff, students and families. Accomplishments of our teachers and staff are energized by the partnerships we have built within the community as well as at the state and national level. As we build on these accomplishments, we will work together to continuously improve the quality of education for all students, ensuring each voice is heard and recognized so that learning is an active ongoing process.

We are excited to embark on construction of our new comprehensive state-of-the-art high school this fall and the opening of our new 8 classroom addition and Welcome Center at Pell Elementary School. The goal for Newport Public Schools is to become a place where people want to work, students want to learn, and parents want to send their children.

I encourage you to visit our schools, meet our administrators, and learn more about who we are and where we are going. The Newport Public Schools are your schools and we are here to serve you.

We are One Newport!

Colleen Burns Jermain, Ed.D.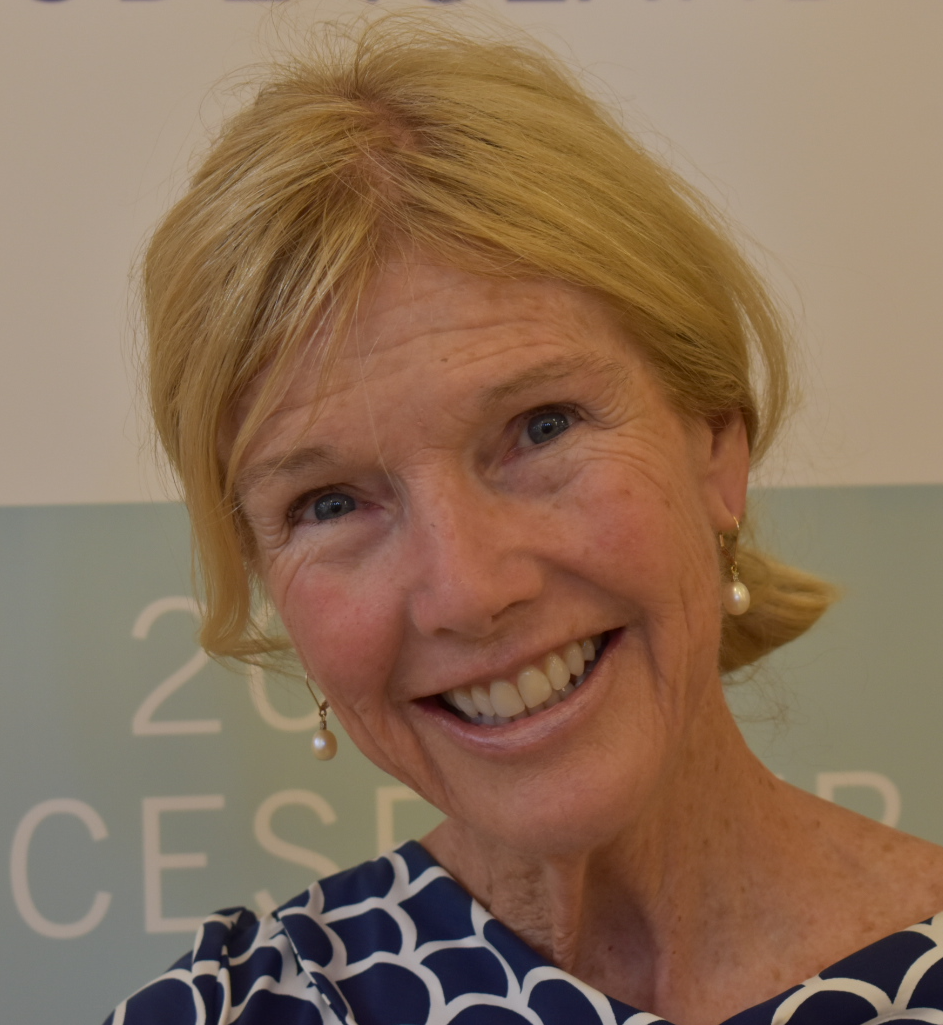 Superintendent of Schools
Colleen Burns Jermain, Ed.D.
Email: colleenjermain@npsri.net

Administrative Asst. to the Superintendent
Cathy Nash
Email: cathynash@npsri.net

Contact Us:
109 Old Fort Road, Newport, RI 02840
(401) 619-5376
Dr. Jermain was appointed as Superintendent in January 2014 after serving as Chief of Staff Performance and Technology Integration for the Providence Public Schools in Rhode Island, Assistant Superintendent of Schools in Portsmouth, RI and Principal/Superintendent of the Little Compton Schools, RI. Dr. Jermain also worked as Tiverton's first female assistant middle school principal, principal of two elementary schools and teacher in the Tiverton, RI school district. Prior to entering the field of education, Dr. Jermain worked in private industry.
She received her Doctorate from Johnson and Wales University, holds a Certificate of Advanced Graduate Studies from Johnson and Wales University, a Master's Degree in Administration and BA in history from Providence College. She also has attended the Harvard Graduate School of Education for Change Leadership for systemic change for student success, was an interested party in a collaborative labor management effort, is a Board member and past president of the New England School Development Council, sits on the Board of the New England Association of School Superintendents, Chairs the Board for the East Bay Collaborative, is on the executive board and past president for the RI Superintendents Association still working on it legislative committee, and serves with and on local and community agencies throughout Newport county.
Dr. Jermain is a Newport native and graduate of Rogers High School. She lives in Newport with her husband Tim.