Welcome to the home page of the Newport Public Schools Business Office!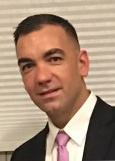 Ronald Gonsalves Jr., CPA, Executive Director of Administration & Finance (401) 847-6238
Effective July 1, 2017, the City of Newport Finance Department has taken over the activities of the Business Office.
Completed and approved timesheets (with any backup, if applicable) should be submitted to: Ronald Gonsalves at ronaldgonsalves@npsri.net by 11 am on Friday a week before the pay date. All payroll related questions should be directed to: Amanda Caito at schoolpayroll@cityofnewport.com
All invoices are to be submitted to: Mary-Beth Connerton at mconnerton@cityofnewport.com with copies to Carolyn Cleary at ccleary@cityofnewport.com . All account payable related questions should be directed to Mary-Beth Connerton (401) 845-5378.
The Business Office is located at 109 Old Fort Road in Newport, RI 02840.
Ronald Gonsalves, CPA - Executive Director of Administration and Finance
Phone: (401) 847-6238

Email: ronaldgonsalves@npsri.net

Degrees and Certifications:

BS in Accounting from Roger Williams University (2007)

MBA in Accounting from Johnson & Wales University (2009)

Certified Public Accountant - RI