The Rhode Island Student Loan Authority has great resource for our Rogers High School and Newport Area Career & Technical Center seniors exploring their college options! High school seniors needing student financial aid for fall 2023 can file the 2023-24 Free Application for Federal Student Aid, or FAFSA, beginning Oct. 1.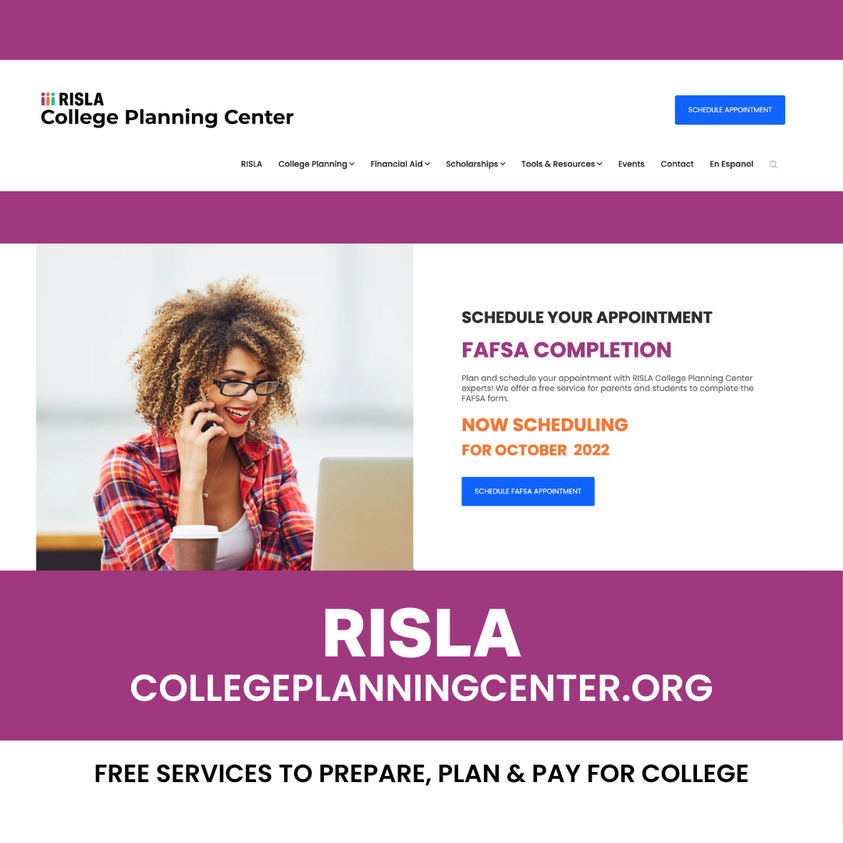 Newport Fire and Newport Police will be playing against each other in a Charity Softball Game on Sept 22 2022 at 6:30pm at Cardines Field. There will be free hot dogs, a 50/50 raffle, a gift card giveaway, and kids games. The event is free but we are asking people to bring a canned donation to the local food bank or provide a monetary donation. Proceeds from the event will go to the Hillside Charitable Organization and Three Angles Foundation. You are able to park at the gateway center for free. Rain date is Sept 23rd. This will be a great family night and would love to see everyone there! Prior to the event Audrain will be at the field from 5pm to 6pm to promote their concourse.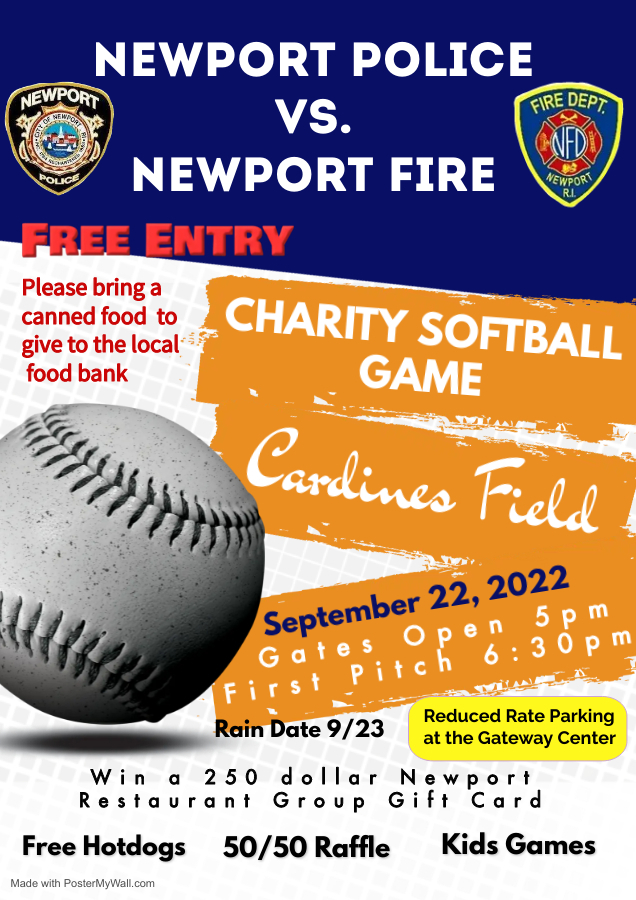 Attention Claiborne Pell Elementary School parents: The Pell Town Hall scheduled for Wednesday September 14th is postponed. The new date will be announced soon. We look forward to seeing you at our Pell Open House on Monday September 19th for Pre-K, K & 1 from 5:00-6:30 and Tuesday September 20th for grades 2-4 from 5:00-6:30.
REMINDER: Each of our schools will be holding open houses and town hall meetings to start the school year. These are great opportunities to get to know your school, teachers, and principals. Open House Dates: - Rogers/NACTC - September 28th - 5:30-7:00 PM - Thompson - September 29 - 5:30 – 7:00 - Pell - September 19 - 5 - 6:30 (Grades PK-1), September 20 - 5 - 6:30 (Grades 2-4) School Town Hall Meetings Dates: - Rogers - September 12 at RHS 5:30 to 7 PM - September 14 at BGC North End 5:30 to 7:00 PM - September 15 at MLK Center - 5:30 to 7:00 PM - Thompson - September 15 - 6:30 - 7:30 at TMS - Pell - September 14 at Pell - 5:00- 6:00 PM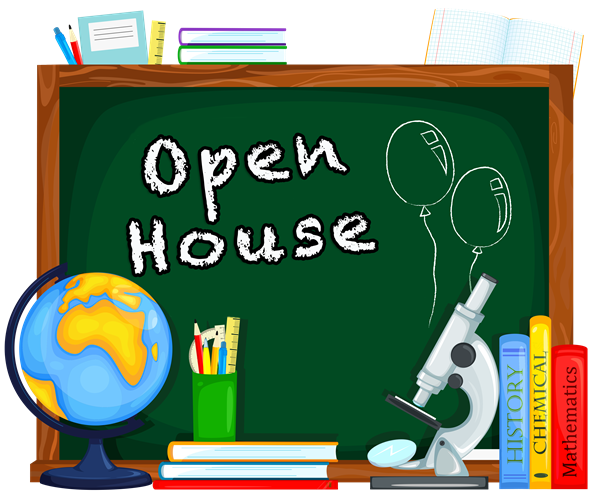 Reminder - Tomorrow, Tuesday, September 13, 2022 is Primary Election Day and there is no school at Newport Public Schools. Recordatorio - Mañana, martes 13 de septiembre de 2022 es el día de las elecciones primarias y no hay escuela en las Escuelas Públicas de Newport.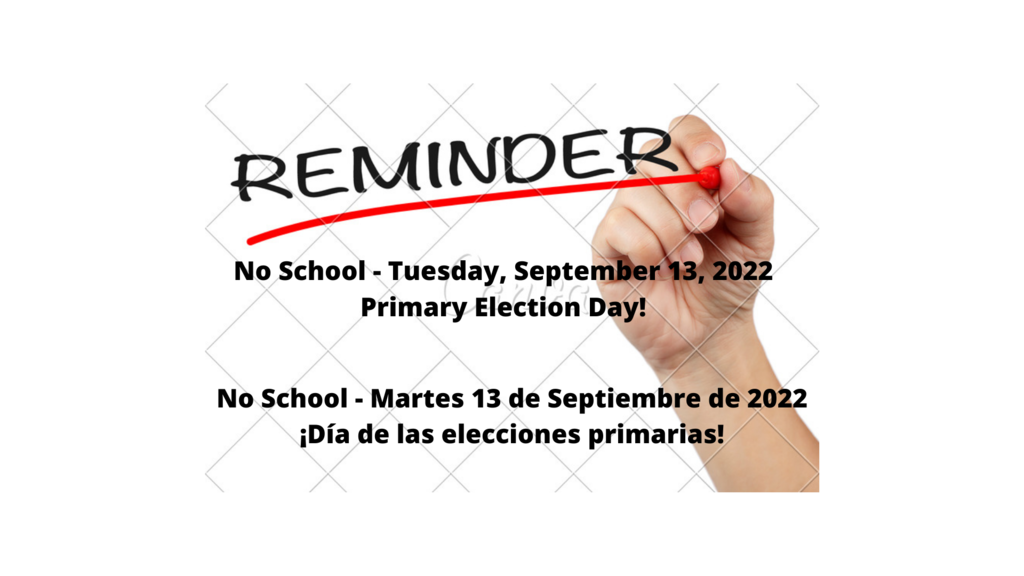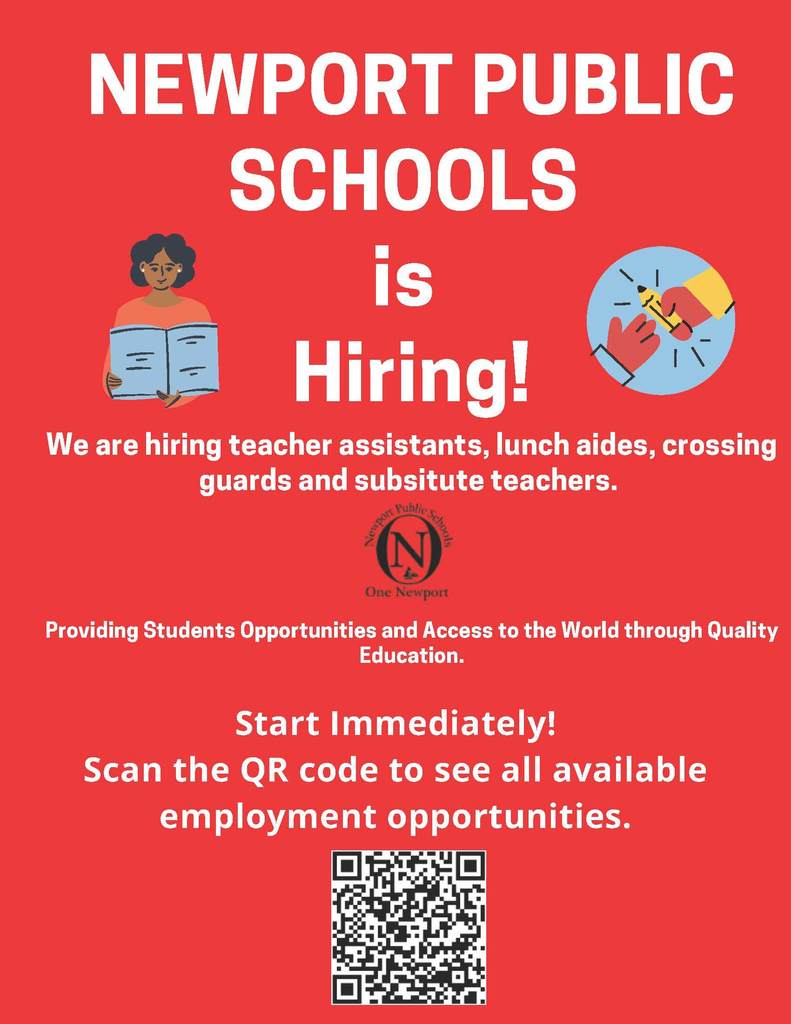 Welcome back to our Claiborne Pell Elementary School, Frank E. Thompson Middle School, Rogers High School, and NACTC students! We're going to have a great 2022-2023 school year filled with learning, exploration, growth, and fun!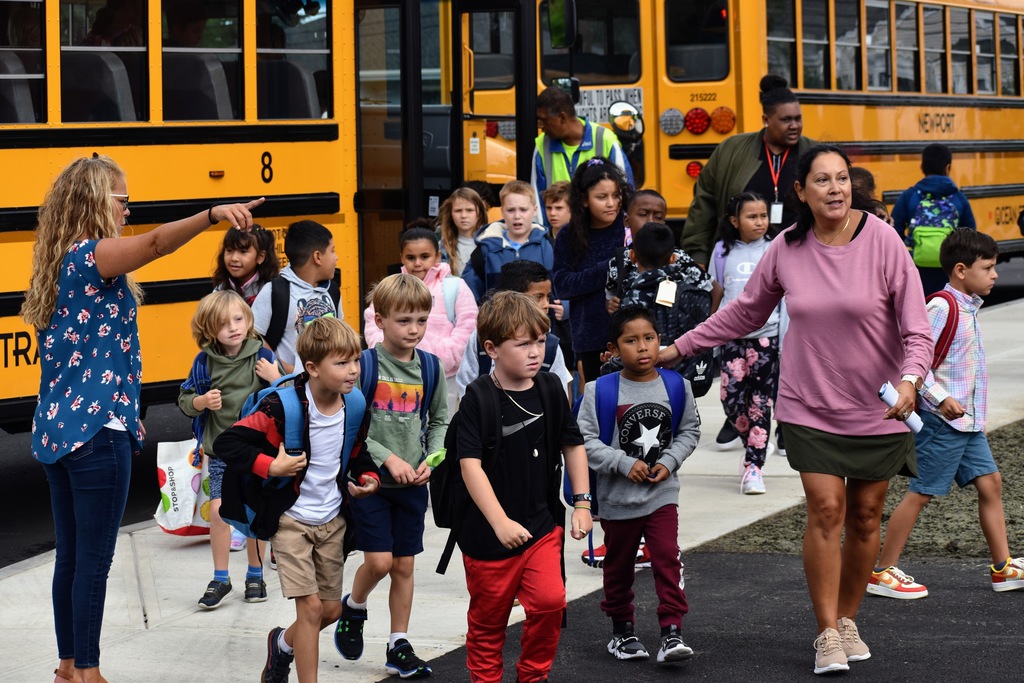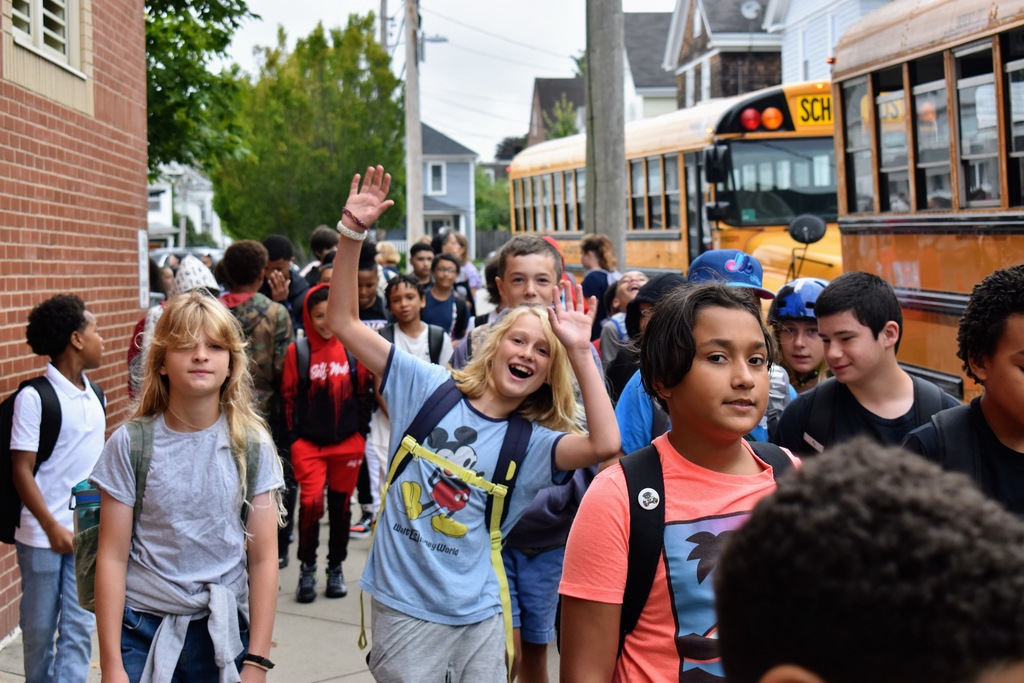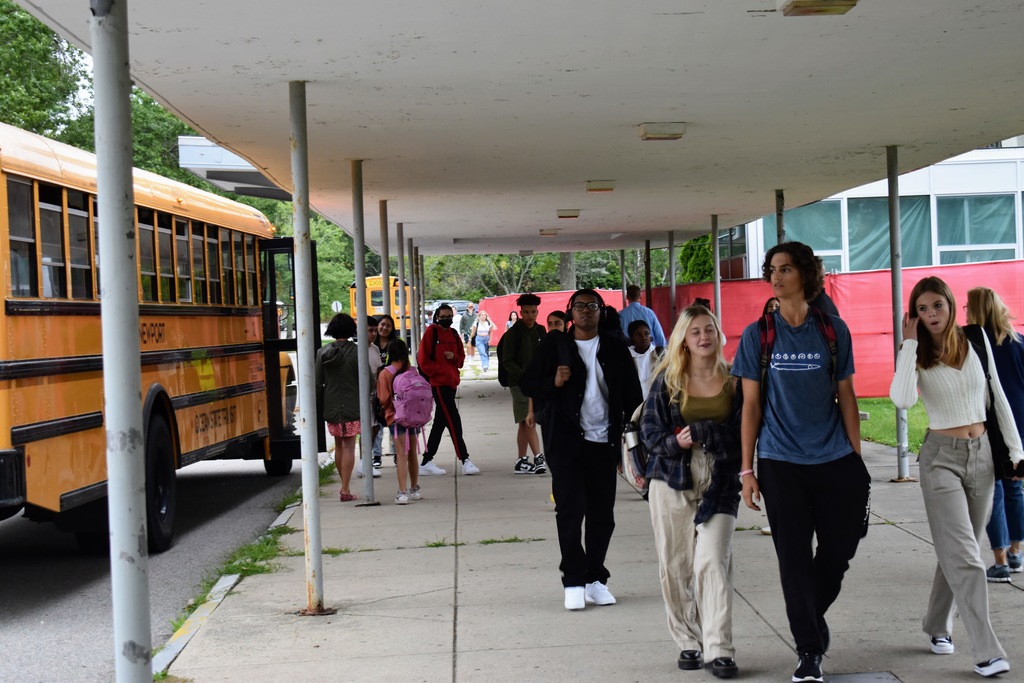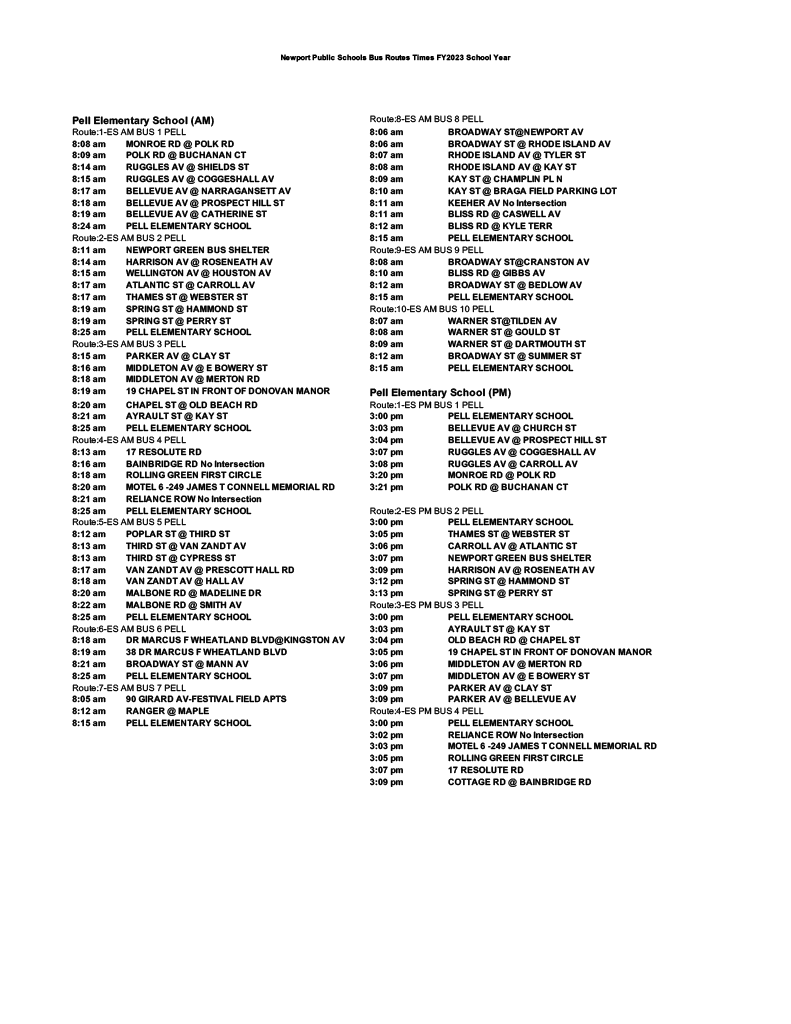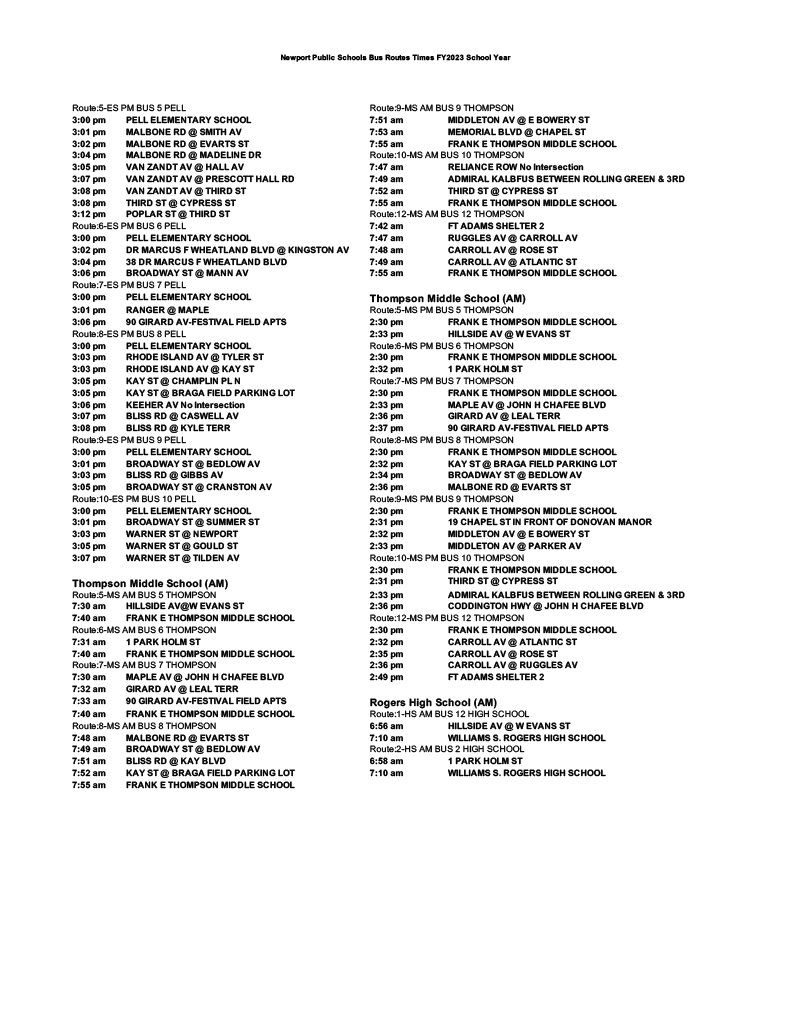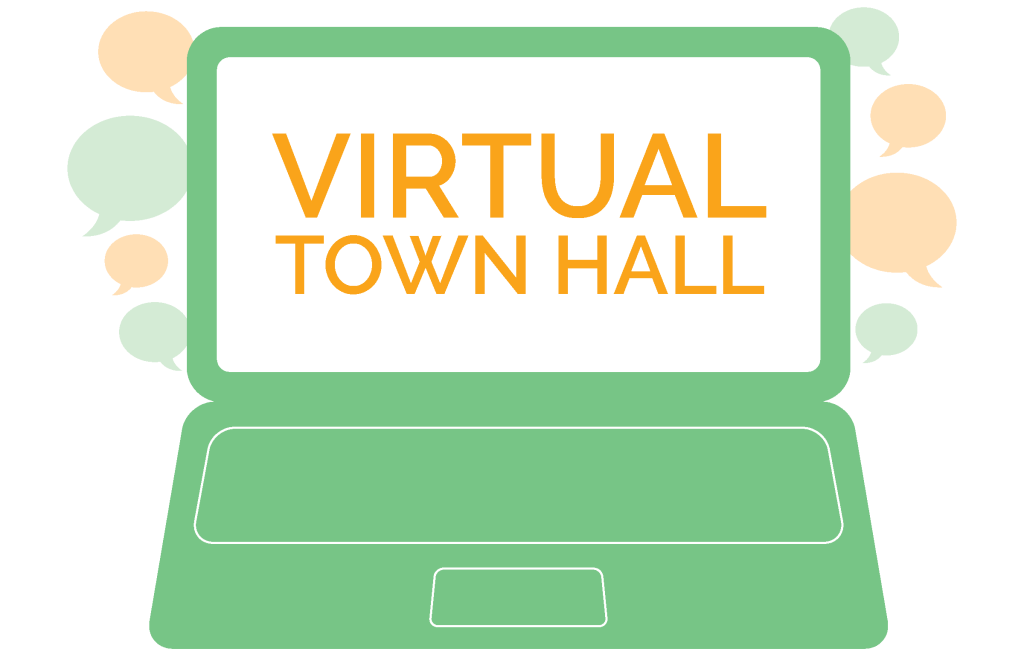 It was great to welcome our dedicated teachers back for a day of professional development today!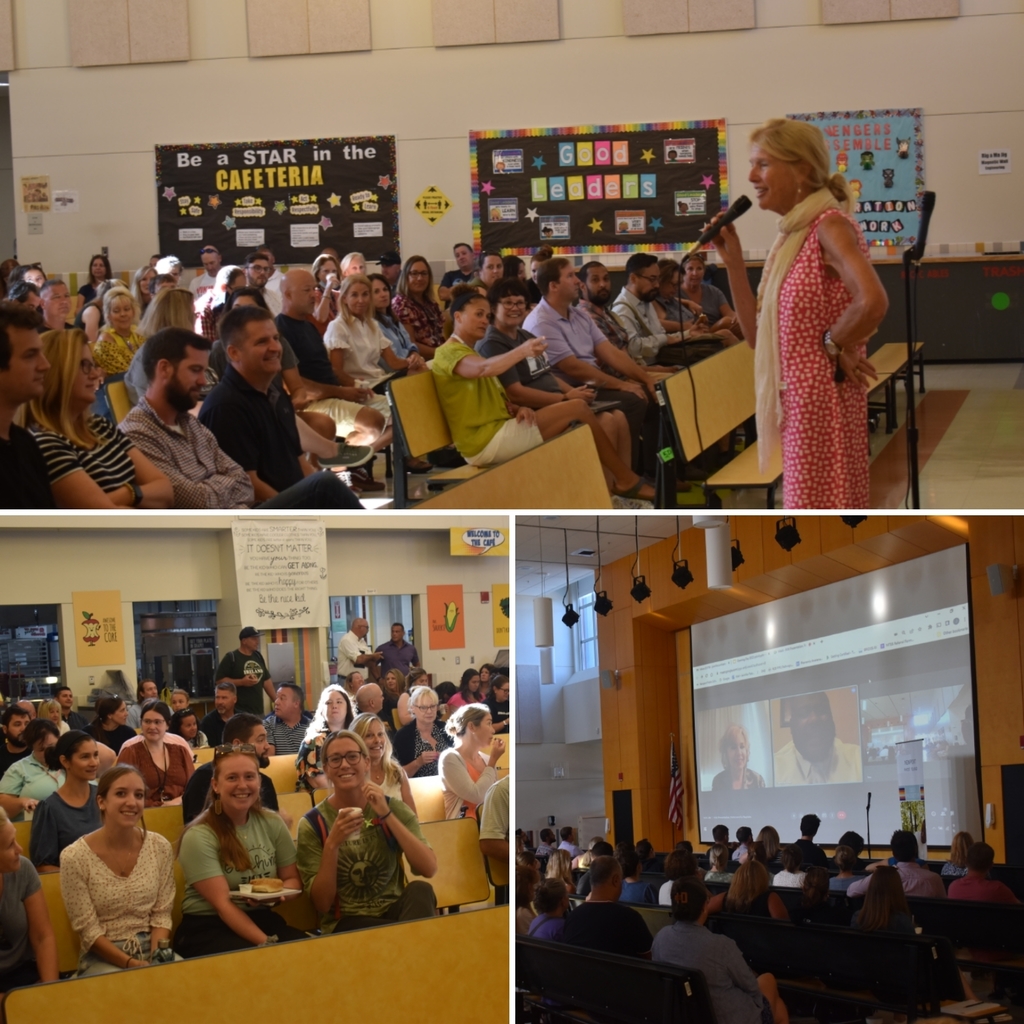 Yesterday was a beautiful day to cut the ribbon on the completed on time and on budget Claiborne Pell Elementary School expansion and new welcome center! Thank you to all of the students, parents, teachers, community partners, and elected leaders who joined. We can't wait to see our Pell students back and learning in this wonderful new space next Wednesday!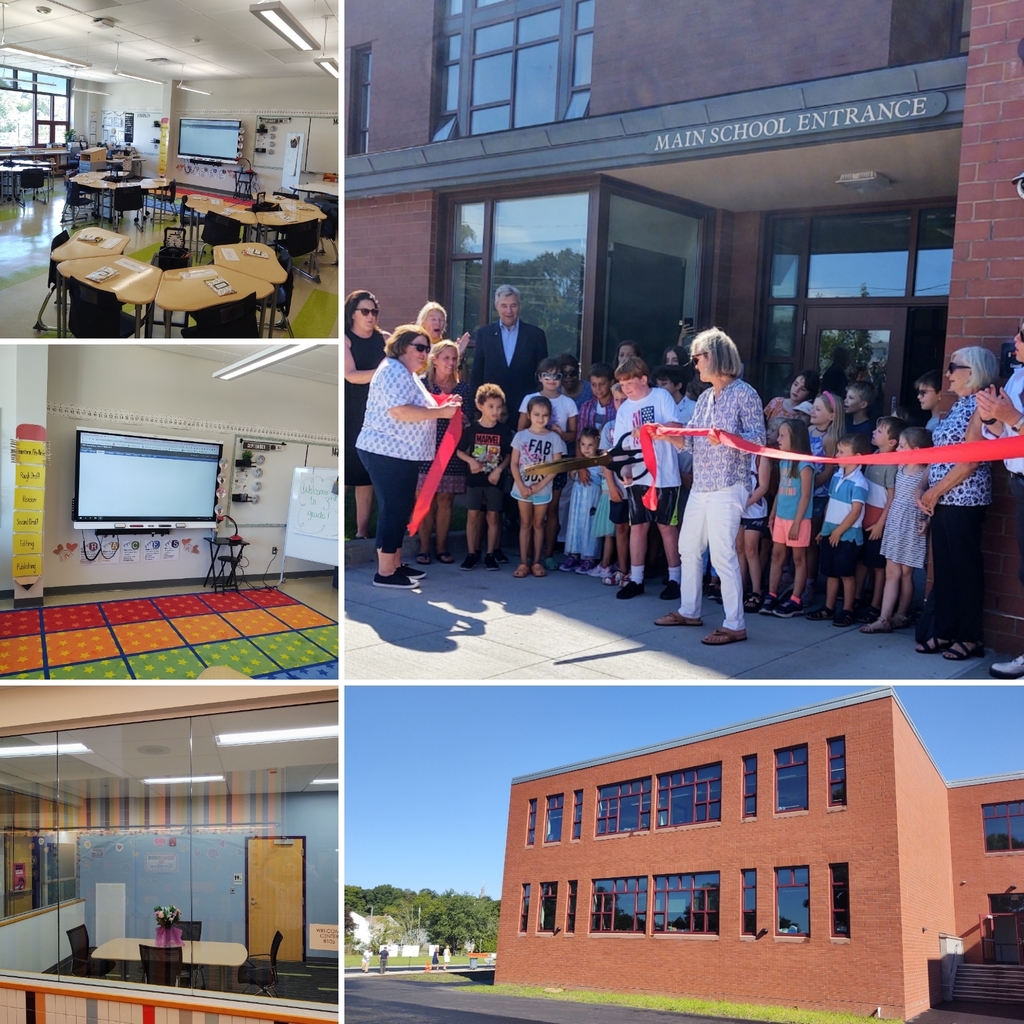 New NACTC Students + Families: we hope to see you next Wednesday, 8/31 at 5:30 to welcome you to the 2022-23 school year!! Please go to the NACTC Building at 109 Old Fort Road, Newport, RI across from the fifth ward fire station - park near tennis courts. You will not be able to access the event through Rogers High School at 15 Wickham. Enjoy the rest of summer and see you soon!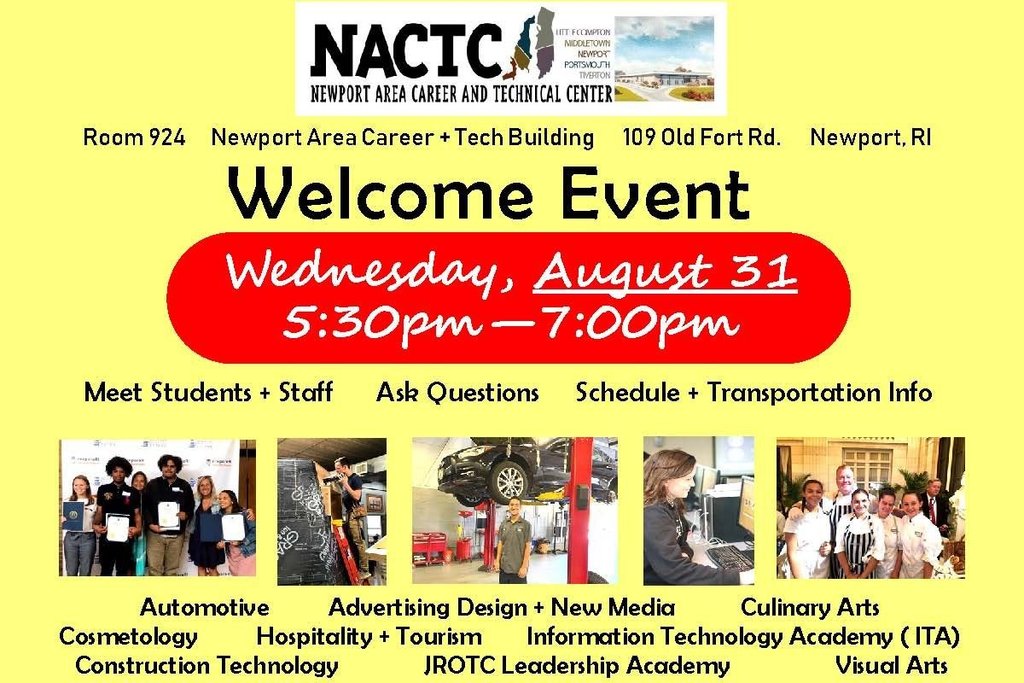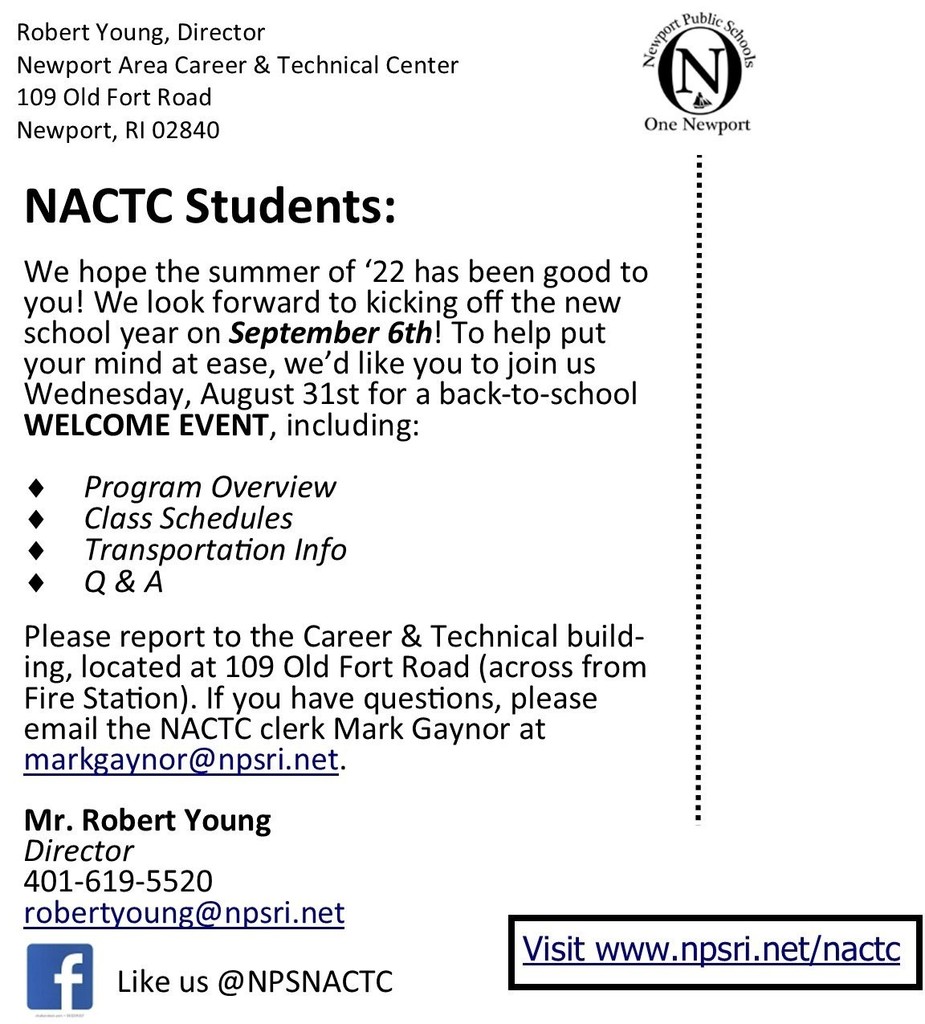 Portsmouth will be hosting a parent/family Social Emotional Learning workshop on Monday, August 29th, at 6:00pm in the Portsmouth High School Auditorium. The workshop is open to parents from surrounding communities.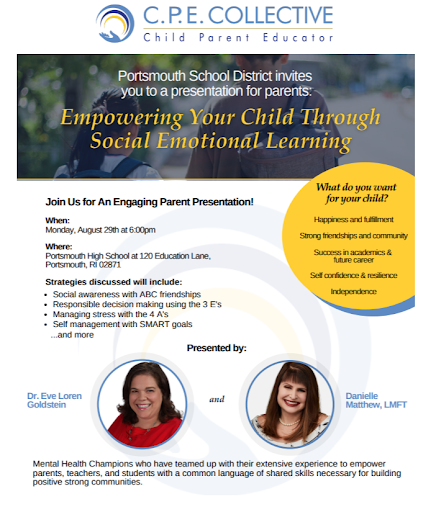 The first day of school is just around the corner on Wednesday, September 7th! Here are our 2022-2023 school start times: • Rogers High School - 7:30 am • Thompson Middle School - 8:00 am • Pell Elementary School - 8:30 am
Please join us for a Ribbon Cutting as we celebrate the opening of our building addition and Welcome Center Claiborne Pell Elementary School! 35 Dexter Street, Newport, RI 10:00 – 11 AM - Wednesday, August 31, 2022 Refreshments will follow